There really isn't much more to be said about Marisa Dal Santo's part in Zero's 2009 video, Strange World. Not that I'm discouraged from writing about it, or posting clips of it, or making data visualization charts of it. But, really, there are only so many ways to express "All Time Greatest Part by a Woman".
And while gender is significant to the discussion, it isn't really a necessary qualifier to watch this part again and again. It is just a damn fun collection of grind-grabs, big drops, dope thrift store outfits, and our favorite no comply flip trick ever. Whether one wants to enjoy it as just a great skate edit, or as the greatest skate edit from a woman is a matter of context. It holds up either way.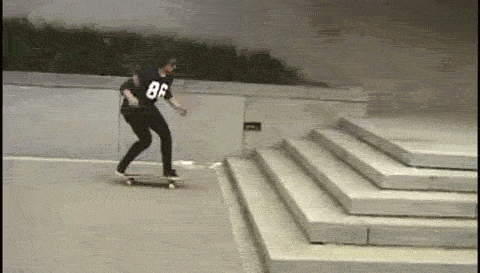 You know all this.
And you probably know about how the same high pressure 'encouragement' from Zero boss Jamie Thomas, which undeniably was a major factor in making this part an all-timer, also led to the injuries and burden that prompted Marisa to turn down professional status and abandon the California skate dream altogether.
What you might not be aware of is that there was at least a cool minute of addition footage filmed during the Strange World sessions that was not included in the final edit. What's more, most of that footage was released as a quick online Innes Clothing Welcomes part in early 2010. It is the perfect chaser to Strange World, and you need to watch it now:
One can see where a few of these tricks would've been repeats within Strange World, like the tuck-knee grab and the smith grind tail grab. But other clips like the pole jam, those drop ins, the kickflip pivot to fakie, and the gap to lipslide expand the inventory; And the foot plant on the tree is just a killer.
Nearly all of this "Innes" footage would later get shuffled in with the Strange World clips plus some other bits and pieces as a 2017 Best Of edit ito celebrate Mar's belated Zero board as part of the brand's 20th anniversary . That is worth a watch as well, but this cut here is where the real gold lies.
BONUS MAR:
While you should definitely spend some time with Marisa and her 2015 Reed Wheels part, or the more recent Ramblin' part, if you really want to keep that early 2000s high going, check her out in Destruction Squirrel 4: Good Clean Fun (full video in HQ here). It has everything you want from Dal Santo and even tosses in a some switch moves and a nollie flip: