Many young skaters learning the craft in the early 1990s, like myself, had a 'crew' consisting of every skater in every high school in not only my town but all the neighboring towns.
For me and the baggy-pantsed brethren this meant there were maybe 8 or so of us, not including the random dabblers and sit-boys. We would take turns purchasing the latest skate video on VHS and then, connecting two VCRs, record personal copies (usually in EP mode so you could fit a whole bunch onto one blank tape).
Some of the crew would make friends with some kids from New Haven or Hartford or New York and the extended network of spot access and skate gossip would steadily grow. As luck would have it, eventually the network included someone who was getting pretty ensconced in the national skate scene as a filmer, thus gaining for himself entry to insider events like video premieres and even invitations to California. From this connection we procured, sometime in the summer of 1996, a bootleg copy of Welcome to Hell.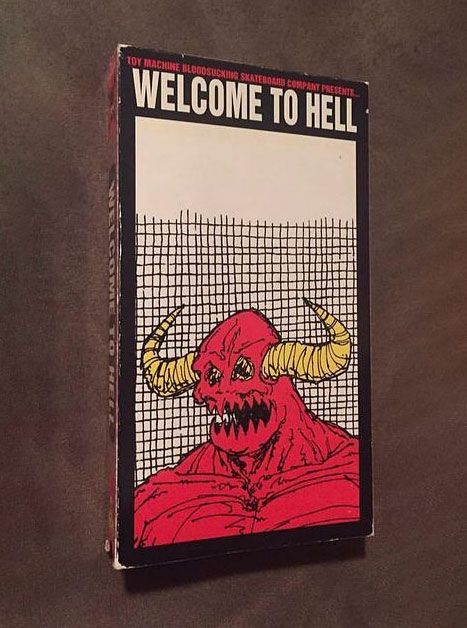 Continue reading

Alternate Premiere Edits – Habitat in Photosynthesis