Thrash metal legends Megadeth, condiment staple Kikkoman soy sauce, children's television powerhouse Mr. Rogers, action movie blockbuster Terminator 2, cult cartoon Rick & Morty… these disparate cultural items come together as a sampling of the official collaborations of Primitive Skateboards. And they are just the tip of the iceberg.
Sailor Moon, Tupac Shakur, Dragon Ball Z, Corona Beer, Marvel Comics, Anna Nicole, Biggie Smalls, Naruto Shippuden, Sri Racha, Transformers… it appears no intellectual property is off limits for P-Rod and Co.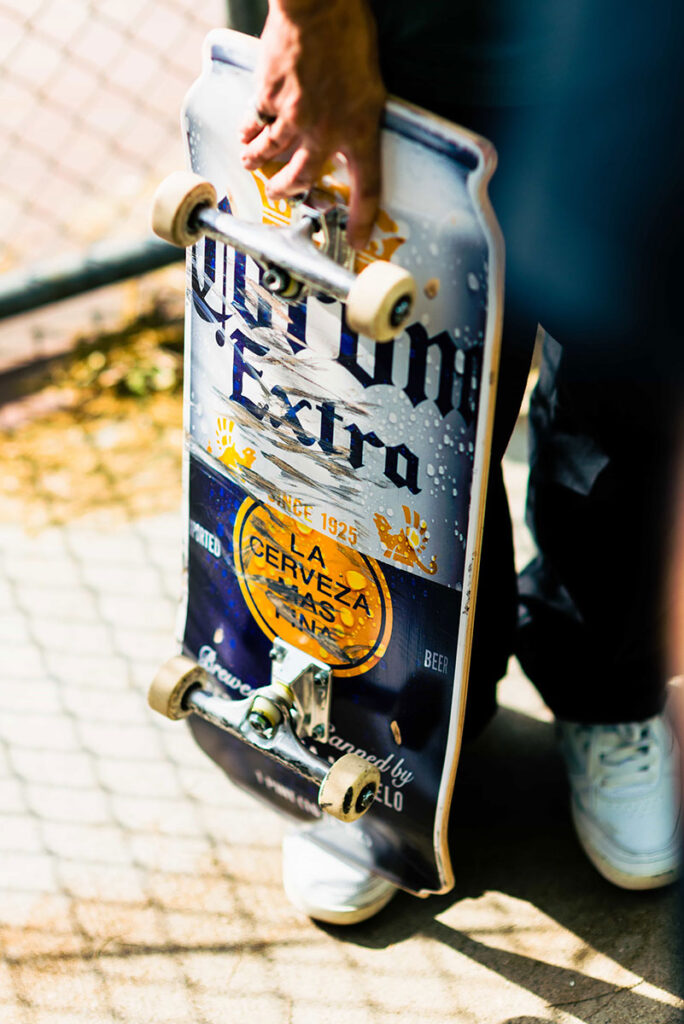 All these anime-themed jackets and decks shaped like soy sauce bottles, with their appeal to collectors beyond skateboarding, can net serious bucks for a brand willing to sully any core aspirations. The upside, in this case, is that Primitive appears to be reinvesting this collab-capital back into actual skateboard riding. And I'm not just talking about P-Rod's private skatepark (although that too).
Primitive has long sported a sprawling team of international names: heavyweight champ Tiago Lemos, oddball Franky Villani, swishy-panted Miles Silvas, the optimal McClung sibling, JB Gillet, Wade Desarmo, and so on.
Perhaps most thrilling for us clip-watchers (outside of Tiago): In 2019 the coffers of Primitive finally gave a safe home to smooth operator Spencer Hamilton, who had thus far been floating in a purgatory of back pain and collateral damage from the implosion of Expedition One .
Two years later, in the thick of this travel-restricting pandemic, Spenny dropped a hometown part and it fucking slaps.
In fact, it's was the best skate part of 2021.
How is someone skating this hard in the city streets wearing mostly white tees and white pants and even white shoes without hardly a smudge on them?!? The man doesn't even appear to sweat. He is the definition of clean. Yet this VX video someone reads as downright gritty.
The tricks are, of course, impeccable. Mirrored big flip lines down significant stair counts. Tricks over a famous BC handrail are consistently rotated the harder way. Techy ledge tricks and flip-out-of-manual tricks are stomped with authority yet still ooze finesse. Even when slamming or fetching errant boards in public waterways Spencer is cool and collected.
And the music selection is just ridiculous. I'm marking the slowed version of the S.O.S. Band's Just Be Good To Me synth jam as one of the least likely to succeed skate soundtrack selections ever.
And yet succeed it does. To then be followed by an instrumental cut of a vintage Madonna slow jam?!? And used with sincerity?!? Brilliant and unexpected. A big swing that connects.
The whole part just pulses and flows with casual bangers and clean style. It stands in contrast to pretty much everything else Primitive has released but maybe that's the point. Primitive took the money from condiment collabs and flipped it into something both raw and unblemished. Something respectable and noteworthy from a skate video nerd like me.
Don't let this one slip through the fingers of time into obscurity folks. Spenny is just too good for that.
BONUS SPENCER:
Back in 2013, Red Bull did a little skate tour of Vancouver BC with Hamilton and friends with all the skate spots. He talks about locally sourced food, which he did often back in those day. It can't be embedded though.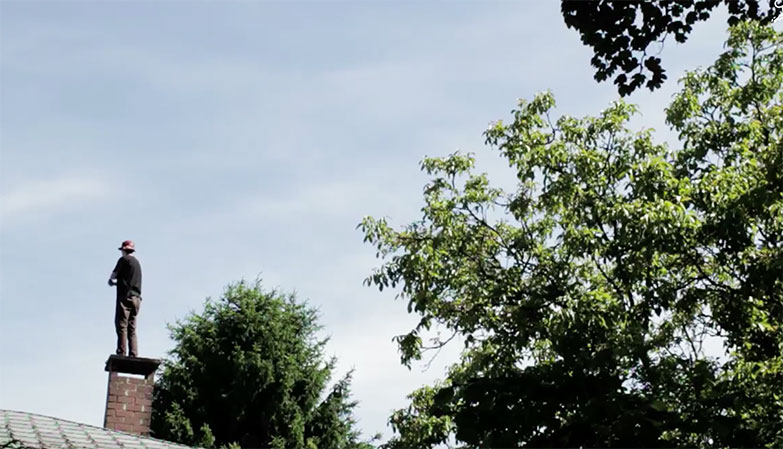 BONUS BONUS SPENCER:
Here's a "Steezy Mixtape" of some of Spenny's social media clips from 2021, including a few non-VX angles of tricks in his Vancouver part.
BONUS BONUS BONUS SPENCER:
Hamilton dropped a second part later in the summer of 2021 for Grand Collection. Also filmed entirely in Vancouver, BC. It's just a quickie promo thing, but damn he was stacking clips.
BONUS BONUS BONUS BONUS SPENCER:
Spenny joined fellow Canadians on the Bunt podcast in September of 2021 and, as expected, it is a good listen.